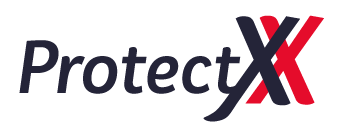 Technology Director
Innovation Screening & Auditing
May 2020 to present

Berlin Metropolitan Area, Germany
https://Protect-X.eu/
A non-profit network in the European Cybersecurity sector.
ProtectX is an operative network for startup-entrepreneurs, experts and executives in Europe's digital security sector. It's meant for sharing and receiving valuable knowledge, contacts and best practice guidelines for the beneft of innovative European security technologies. Our network is free of charge and is serving non-proft purposes. Though, we are always open for contributions from authors, startup-founders and media partners to to enlarge the network's size, presence and impact.
Through this platform, Cybersecurity founders can exchange ideas and look for support.
We have been in the security startup sector for many years and have seen how underdeveloped this segment is in terms of professional networks, financing and public relations. Given the importance of European security technology for the future independence and safety of our domestic economy, society and civilian culture, we wanted to change something. With our free-of-charge members-only platform coming this summer, Protect X is inducing a first step towards a better communication – and support –  among European security startups.
Starting in autumn 2020, we are offering a helpful range of services to our members.